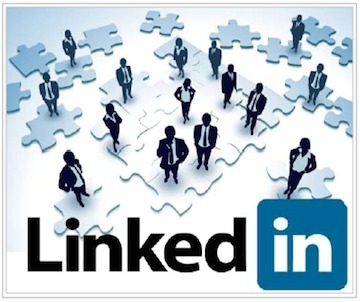 Asked to name today's key social media powerhouses, most would likely respond citing Facebook, Twitter and perhaps Google+, rising graphic stars Pinterest and Instagram would probably get a mention, and some would nod to Tumblr. But how many of us would rank LinkedIn up there with the big guns?

The fact remains that Linkedin has methodically and steadfastly cornered the market on professional and business-to-business networking, making it near impossible for competitors to enter this particular sphere. Earlier this year, TechCrunch reported that Facebook was rumoured to be considering adding job posting tools, but critics argue that Facebook lacks the extraordinarily focused approach of LinkedIn and, as yet, nothing has materialised.

Read on for five Linkedin features that make the network the go-to destination for recruitment, jobhunting and professional networking, and suggest how businesses can piggyback its success and influence in the B2B realm:
1. Ad segmentation
Don't overlook the power of straightforward advertising on social networks. LinkedIn has an especially powerful segmentation function, enabling advertisers to target based not only on traditional demographics such as geography, gender, and age, but also according to specifics like job titles, sectors and skill sets. When deciding which social network to run your next campaign on, remember that LinkedIn is officially the most effective channel for lead generation, proving 277% more effective than Facebook and Twitter (source: Hubspot, January 2012).
2. Company recommendations
LinkedIn's company pages have recently undergone a facelift which not only makes them more aesthetically appealing, but also offer a more content-centric approach. Businesses can still share a constant feed of information relevant to their products and services, just as they can on other networks including Facebook and Twitter, but they can now also use company pages to demonstrate their connections, for instance with Amazon-like customer and client recommendations which offer a greater degree of transparency and engagement.
3. LinkedIn Today and News
Log in to LinkedIn and you could be forgiven for thinking you'd accidentally visited your favourite trade press title, as curated by trusted peers and industry bigwigs. LinkedIn Today delivers the day's top news stories directly and seamlessly to users based on their profiles. It's great news for LinkedIn users needing their daily news fix, even better news for advertisers as traffic and impressions soars, boosting the value of LinkedIn advertising.
4. Endorsements
Introduced last month (September 2012), this feature invites users to endorse a connection's particular skills and abilities, or recommend one that they haven't yet added to their profile. Harnessing the powerful influence of social word of mouth, endorsements add yet another layer of interest and engagement.
5. Following
The phenomenon of following companies on LinkedIn is nothing new, but a seemingly small design change to the ways in which follows are suggested and displayed in the news feeds has recently encouraged more following. Again, this improvement paves the way for greater interaction at senior executive level, bolstering LinkedIn's user base and beefing up engagement levels.
These features go some way to explaining LinkedIn's superior position in the realm of B2B and professional networking. The trick for businesses is to leverage LinkedIn's functions by remaining visible on the network. They can do so by actively engaging with regular posts and interactions and also by investing advertising budget in LinkedIn ad campaigns to reach a targeted, professional audience across particular industries.