Scoop.it!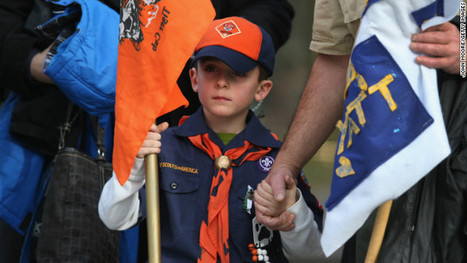 Nationwide, many students bring weapons to school, and metal detectors aren't enough to make them stop, says Ron Avi Astor
Lena Richie's insight:
This opinion piece is about students who continue to bring guns to school even though rules and security measures are being taken against them. Schools need to provide a caring and protective environment, especially when there are potential weapons in the building. Ron Astor, the author of this piece, says that stopping students from bringing weapons to schools is important but isn't being enforced. He gives evidence explaining how often a student brings a weapon or sees a weapon in schools to back up his claim that it is a prevalent problem in today's schools. He does mention that some students are simply using them for self-protection, but others use them against their peers in a threatening manner, which means it is a danger to the school community. Even with metal detectors and security systems in place in schools, weapons still slip by and the security systems can actually make the students feel less safe. Their mentality doesn't become we are safe because there are metal detectors, but that we are in an unsafe place because why else would they need metal detectors. I like that Astor states potential plans of action, because saying your opinion can be helpful but not very credible without a response. He suggests listening to the students and understanding their mentalities in order to address the problem because, ultimately, the guns are affecting them. I wish in high school my classmates and I had been asked before they put police officers in our school. They turned our school into a threatening environment because police officers put people on edge. I felt like going to school was dangerous sometimes because they would be patrolling the campus, which I took to mean something bad was happening, even if nothing was. They didn't make me feel safer, just more on edge.