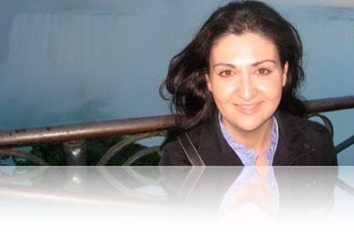 Applications are invited for one postdoctoral fellow (starting in Fall 2012) and two Ph.D. positions (one starting in Fall 2012 and one starting in Fall 2013)
in the Computer Science Department at Brandeis University, in the field of cloud computing and cloud data services. Successful candidates
will be working in the research group of Prof. Olga Papaemmanouil (http://www.cs.brandeis.edu/~olga). The focus of the research will be on SLA-driven
techniques for workload allocation and resource provisioning, as well as mechanisms for supporting performance SLAs for cloud data processing applications.
The Department of Computer Science of Brandeis University has a Systems Research Group consisting of three faculty members (Mitch Cherniack, Liuba Shrira, Olga Papaemmanouil)
and several Ph.D. students, working on topics related to distributed storage, databases, distributed systems and networked information systems.
The university is located in the greater Boston area, allowing the faculty members and students to participate in projects and maintain
collaborations with institutions in the area, including M.I.T, Brown University, Yale and Northeastern University.
Information about Brandeis University can be found on htttp://www.brandeis.edu and the Department of Computer Science on http://www.cs.brandeis.edu
Ph.D POSITIONS
Applicants for the Ph.D positions must have at least a bachelor degree in Computer Science, good programming experience and background in at least one of the following areas: databases, computer networks,
distributed systems, or closely related areas. Experience in MapReduce/Hadoop is a plus. Interested candidates wishing to start in Fall 2012 should contact as soon as
possible Prof. Olga Papaemmanouil (olga@cs.brandeis.edu) attaching their resume and names of two referees.
The positions include full tuition support and health insurance. Students receive on average USD 22,200 during the 10-month academic year, with many opportunities to supplement this
in the summer.
POSTDOC POSITION
Applicants for the Postdoctoral position must have a Ph.D. in Computer Science, strong problem-solving and analytical skills and experience in real prototype implementation
and distributed processing (Hadoop/Pig a plus). Interested candidates should send a research statement, resume, links to publications and
two reference letters to Prof. Olga Papaemmanouil (olga@cs.brandeis.edu). Candidate evaluation will begin May 15th.
The position is a regular job with health benefits and salary of USD 60,000 per year. The position is for one year with the possibility of extension for a second year.