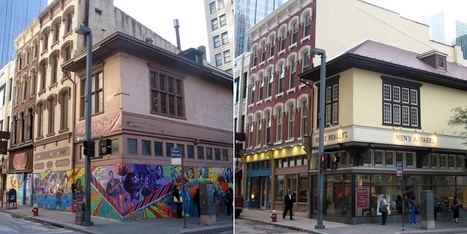 In 1997, Arthur Ziegler, founder and head of Pittsburgh History and Landmarks Foundation, was vigorously leading the opposition to a plan by then-Mayor Tom Murphy to demolish 64 historic buildings in five square blocks of the city's downtown in order to build a standard enclosed shopping mall.
Eventually, the proposed mall fell under the weight of its own ill-conceived vision when Nordstrom pulled out as a potential anchor. Ziegler's PHLF had offered an alternative proposal that would have demolished three blocks of mostly nondescript buildings, leaving the rest to be restored by individual owners with retail on the ground floor and apartments or offices above. Murphy rejected this idea.
Now, two mayors, two governors and 15 years later, Ziegler and PHLF have been hired by the city to oversee the redevelopment of those 64 buildings in an effort to advance economic revitalization of the downtown.