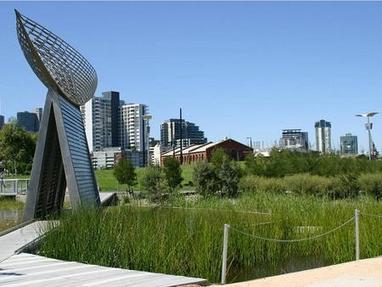 One of the greatest environmental and social challenges facing many countries is the development of urban water management strategies that will support significant population growth in an era of climate change.
By the middle of this century, about 70 per cent of the world's population will be living in cities where existing water services and planning processes are ill equipped to handle such growth and the accompanying economic and climatic challenges. Climatic extremes of droughts, floods and heatwaves will place increasing pressure on the livability of cities.
Australia has responded by developing exceptional skills and innovation in water management. One of its most internationally respected experts is Professor Tony Wong, who co-founded the Centre for Water Sensitive Cities (the Centre) at Monash University in 2010.
"One of the biggest global challenges we face is urbanisation," Wong says. "There is the issue of our natural water resources being able to support population growth, the vulnerability of that resource to climate change and urban pollution, and the issue of liveability in cities."