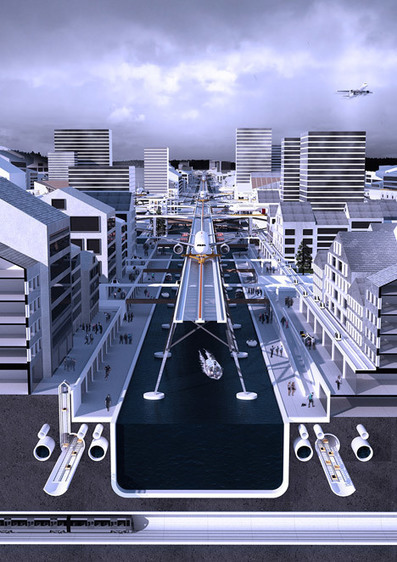 Airport runways are raised above the streets and waterways of a new Stockholm city district in this conceptual proposal by Bartlett School of Architecture graduate Alex Sutton.
The proposal, named Stockholm City Airport/Airport City, envisages a future where commercial aviation becomes more integrated into the fabric of the city rather than being relegated to the outskirts.
"This project uses Stockholm, one of the fastest growing cities in Europe, as a testing ground to establish a fully integrated urban airport as part of a new city district, in a time when aviation technology is such that aircraft and airports could operate from within our cities."