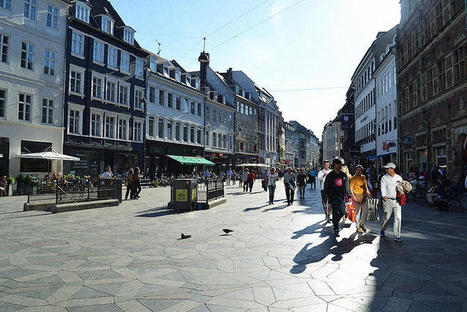 Urban planners are finally recognizing that streets should be designed for people, not careening hunks of deadly metal.
After over a hundred years of living with cars, some cities are slowly starting to realize that the automobile doesn't make a lot of sense in the urban context. It isn't just the smog or the traffic deaths; in a city, cars aren't even a convenient way to get around.
Now a growing number of cities are getting rid of cars in certain neighborhoods through fines, better design, new apps, and, in the case of Milan, even paying commuters to leave their car parked at home and take the train instead.
Unsurprisingly, the changes are happening fastest in European capitals that were designed hundreds or thousands of years before cars were ever built. In sprawling U.S. suburbs that were designed for driving, the path to eliminating cars is obviously more challenging.
Read further for more on the leaders moving toward car-free neighborhoods.