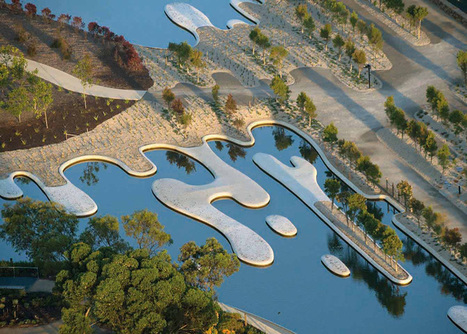 This year's award for the best landscape project at the
World Architecture Festival
has gone to a
botanical garden at a former quarry in Australia, si
tuated in a former sand quarry outside Melbourne.
The garden is laid out as a journey through Australian fauna, from the desert to the coast, set among buildings and beside artificial lakes, and showcases170,000 plants across 1700 species, and is used by both researchers and the public.
"This garden brilliantly summarises the great variety of Australian flora as well as the large part of the country which is arid desert," said the panel of judges. "Like a botanic garden, it is a collection of difference, but with a strong unifying set of journeys through the various landscapes.
See more images at the link.