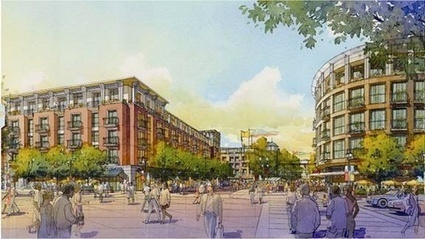 New research suggests LEED-ND projects can dramatically cut down on driving rates.
Confirming previous analysis, newly published research indicates that real estate development located, designed and built to the standards of LEED for Neighborhood Development will have dramatically lower rates of driving than average development in the same metropolitan region.
In particular, estimated vehicle miles per person trip for 12 LEED-ND projects that were studied in depth ranged from 24 to 60 percent of their respective regional averages.
The most urban and centrally located of the projects tended to achieve the highest shares of walking and transit use, and the lowest private vehicle trip lengths.