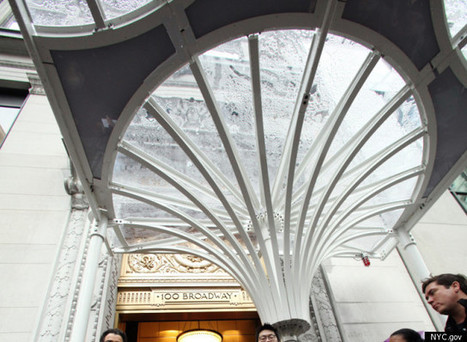 Mayor Bloomberg unveiled the first model of "Urban Umbrella," a beautiful new design for the city's scaffolding structures, in Lower Manhattan on Wednesday.
The design was the winner of the urbanSHED competition which sought to revamp the city's current scaffolding designed more than 60 years ago. Project Engineer Sarrah Khan, Architect Andres Cortes, and Designer Young Hwan Choi who all helped bring the structure to life were also present for Wednesday's unveiling.
Buildings Commissioner Robert Limandri praised the new structure for both its aesthetic design and safety...