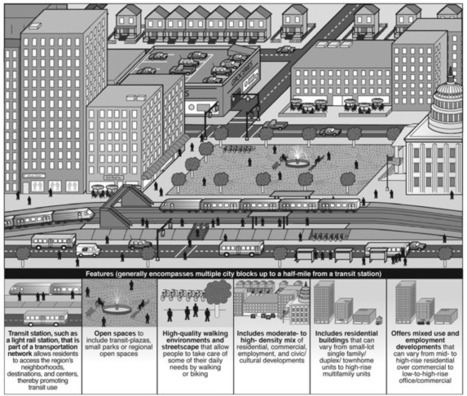 Julie Iovine considers how urban planning got pushed into a political hot button.
Here's a trip: Go to Google and search the words "smart growth" and "transit-oriented design." There, on website after site, numerous thoughtful expressions describe the goals and values of planning for density that are now current in today's urban planning and design circles. And it's all positive stuff about how each effort creates "vibrant livable cities," "enhances neighborhoods and involves local residents," "protects farmland," "provides affordable housing" and "creates spaces with a rich variety of options for living and working." Promises of the American Dream, right?
Now step through the funhouse mirror, search for "Agenda 21" and smart growth or transit-oriented design, and fasten your seat belt. It's rough out there. At a community meeting, an elderly lady in Maine is told that urban planners want to take her home away; the American Thinker website warns against smart-code zoning and states flatly: "Smart growth plans usurp property rights and constitutional rights." The Heritage Foundation rails against "land use regulations that would force Americans into denser living arrangements, curtail freedom of choice in housing, discriminate against lower-income Americans"; use of bicycles, subways, and trolleys is deemed especially subversive...
Somehow, the language needs to be inverted so that the public understands that planning is not about taking away rights and spaces from individuals but rather about empowering them to set a pace and order of change that works. The anti-intellectual streak now coursing through much political discourse is dangerous not only for the future of intelligent planning but for the future, period. In any case, whether accommodated intelligently or fueled indiscriminately, growth isn't going to stop.