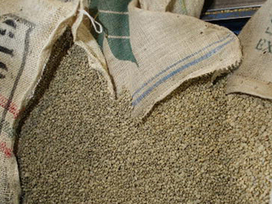 Some researchers are pointing to green coffee bean extract as a possible breakthrough for weight loss.
Green coffee beans contain chlorogenic acid, an antioxidant that researchers believe may affect the way your metabolism breaks down fat, resulting in weight loss. The chlorogenic acid is destroyed during the roasting process, meaning you cannot get the same benefit from drinking coffee.
A couple of small studies have shown green coffee bean extract, green coffee beans ground up and put into capsules, as an effective weight loss supplement.