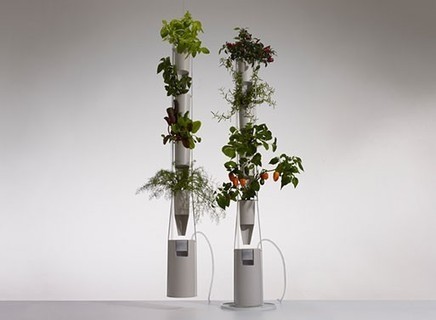 Short on space but still want to grow your own greens? Not a problem. A Windowfarm utilizes vertical window space for year-round growing.
A hydroponic system allows maximum yield; nutrient-spiked water is pumped from a reservoir down through each bottle to bathe the roots of the plants, giving them adequate food and water on a set schedule. You can order a system directly from Windowfarms, or if you'd prefer, simply build your own by gathering parts and recycled materials yourself (note: this will take a fair bit of effort/time)...
More details at the link.
Via
Lauren Moss