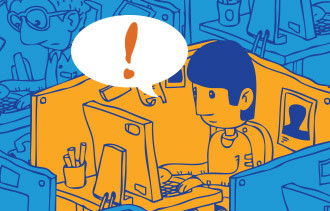 3 tips to keep your motivation to start your own business alive while working to making ends meet.

As an entrepreneur, two things are probably true at some point in your career trajectory.

First, thinking like an entrepreneur is nearly impossible to turn off. If you're driven to be a self-starter and creator, odds are that you're constantly thinking and planning. Secondly, there will come a time -- barring any unforeseen angel investors or trust funds -- that you'll need to take a job before fully branching out on your own.

Although startup costs vary, launching your own vision does come as some price, which means many budding entrepreneurs find themselves working a day job -- planning for their dreams while feeling chained to a desk.

Rather than letting this temporary set-up squelch your ambition, use these three tips to fully leverage every step on your way to professional independence.
Via
Brian Yanish - MarketingHits.com