Scoop.it!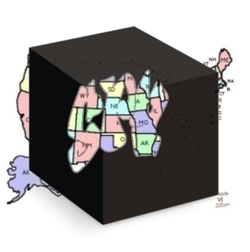 The black boxes that the UK plans to install on the Internet will also spy on Europe and America too!
Jon Smith's insight:
It has been announced that the UK plans to install "black boxes that will spy on the internet (including in America and Europe). They will be able to look at the details of almost everything searched online by citizens. All I can say is that the time is here. The governments are taking control of the internet more and more. It won't be too far in the future that they will know everything about us. Eventually our own government will be spying on us through our smartphones or even make it law. I say that the time is close but it could be 10 or possibly 50 years before this stuff starts really getting in to gear. I just hope I'm wrong and that the internet is left alone and not used as a spying tool. God forbid things as crazy as being charged for the type of things we write one day. What i mean is for eg.- say you might be free to write an article on clothing. But then if you wanted to write an article about the public education system, it would cost you $20 and if you wanted to write an article on how the government has failed economically then you might be restricted or charged hundreds of dollars. I hope things don't get that bad.