Scoop.it!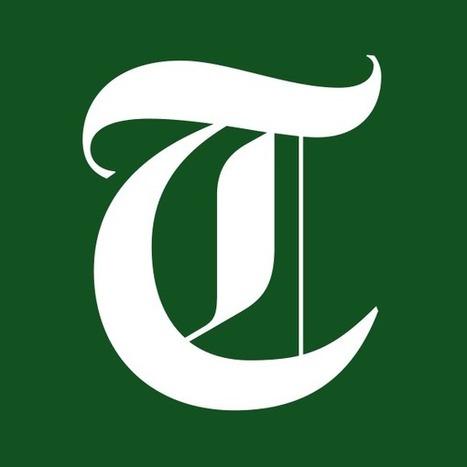 TALLAHASSEE — The state's economic development office improperly reported thousands of Floridians to collection agencies, a former employee said Monday.
Monica S Mcfeeters's insight:
I'm glad for the win! My issue with all this credit reporting thing is this. Only those that you personally request credit from should be allowed to access credit data. We should return to the two years records held as well. Holding credit records longer is just an excuse for all companies and services to add excess cost and jack prices and deposits up without a recent record of late payments, Write offs or other major flaws in credit always stayed on 7 to 10 years and that was fair enough.
Employers should not be able to access credit ratings to weed out prospective employees. Someone with bad credit is actually more apt to stay on the job and show up for work and appreciate the opportunity to have the job because they are not a free to cut and run and they know it.That doesn't mean employers can't fire them if credit collectors show up harassing them or they spend too much time on personal calls and personal business during duty hours. Are employers going to pry into domestic affairs , problem with children, drinking habits after hours, driving records, how often you were sick in the last 7 years, whether you are a liar, a bully, lazy, deceitful, willing to hang your co-workers out to dry or throw them under the bus to get ahead? All those things can be just or are actually common place distractions at work and anyone can have a problem with too many personal calls or distractions at work for any or many ranges of reason. I have rarely observed co-workers distracted by their credit situation even before the weeding out based on bad debt. At least i remember no one distracted enough to bother other co-workers or fail to do their actual work. Half of my working career was before employers checked credit.
Here's one I would love then to prescreen for that does more damage at work then all of the above…..Those the "kiss-up" to the head guy, gal, or head team that always have an unseen by the powers that be, total disregard for everyone else they think cannot get them ahead. You all know the type I'm talking about and they show up at all levels straight to the top. They do more harm then anyone to the moral and productivity of a unit then anyone. Sadly, they nearly always have perfect credit scores and often other scores but are always the ones most people really do not want to work around or with. Luckily their self-promotion usually means they are too good too stay long, but sadly another one just like the one that left always comes again….These folks look very good on paper and the system is almost custom designed to select these jerks. In 45 years of working I have never found it hard or disruptive to work with someone that had debt issues and I know i've been around many. The credit rating system is mainly used to rip the indebted off more and threaten them with job loss and other punishments to ensure creditors and service providers can rip them off and get double, triple, or what ever it takes to turn the 1000 dollar debt or cost into a 10,000 pay back in the long run.