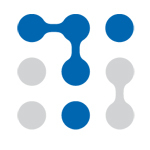 In yet another Computer Fraud and Abuse Act case, in which the DOJ piled on charge after charge after charge until the person they were pressuring accepted a plea bargain, Jeremy Hammond has officially accepted a plea deal for helping...
Hammond insists that he still stands by what he did:
Now that I have pleaded guilty it is a relief to be able to say that I did work with Anonymous to hack Stratfor, among other websites. Those others included military and police equipment suppliers, private intelligence and information security firms, and law enforcement agencies. I did this because I believe people have a right to know what governments and corporations are doing behind closed doors. I did what I believe is right.
As I've said before, while I understand why people think this is reasonable strategy, such hacks almost always lead to more backlash than forward momentum. Yes, governments and companies are doing questionable things behind closed doors, but hacking into them to "prove" that............(click title for more).