Scoop.it!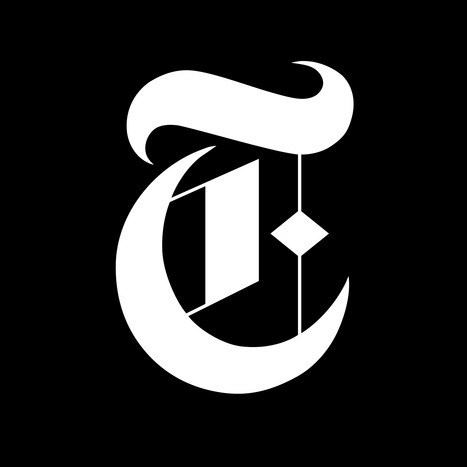 This Republican House is almost like a parallel government, sitting in for some fantasy nation created in talk-radio land.
Monica S Mcfeeters's insight:
This article points out the distance the GOP has come from the average guy and gal. I would like to point out that both parties have fallen far to deep under the spell of their biggest donors funds. The GOP uses buzz words and focus that tempt the Christian's worst fears.
The Democrats use the words and focus that encourage the hope of the broader population's dreams for more democracy and inclusion. But in the broad view of a rear view mirror, both mostly deliver favors and laws that clearly benefit those who will hire them and family members as lobbyist and pushers for those that funds their political life and wins.
We all need to wake up. We need to have our town hall meetings for real again and all show up and make the government we have in place our own for maybe the first time ever. Then alert our officials about those meetings in the same fashion DC and State government have periods open for public input that no one ever hears of and officials only tell us about if it is in their interest and with plenty of spin. We need to select and run our own horses in all the next elections as a write in on every election. This is how we avoid the preselected offerings Prof.Lessig speaks of in the TED TALK "LesterLand". I don't know how many of you know it or saw it but there were debates of those parties and people not allowed by the TWO parties to participate in the last presidential election. We need to make sure those debates stay as separate from the big money debates as the TWO parties want and that we show up for the outsiders debate and vote with them.
These things are in place now and we see that the Tea Party, Moveon.com are seeing what they agree on and Occupy has been forced mostly to kitchen table, coffee house discussions and public service for buying medical debt to forgive and helping those in crisis…All are still very active…Lets bring them together they are not so different as they like to think. They all have and are delivering important messages. They all need to think more fully and broadly then they have been and maybe brought together that will be the best way to make that broader thinking visible.
They all love their country and it's liberty. They love their families and extended communities. They love the natural world God or Nature or many feel both placed to sustain us. They all want to somehow be an active part of shaping their own destinies.We will all always be different. There are Christians and non-believers and those that believe many different things on all sides of this, not just on the so called "right or left" and many more in the middle that are a little right on this and left on that..
We can respect each other differences or we can fight to the bloody finish and that is about the only two options to resolve differences. So let's get together with our own brand and vision for our future and figure out openly how to make that happen. It will take a while, but we can do it and we've already started.


Excerpt:
"To date, seven bills have been enacted. Let's see, there was the Responsible Helium Administration and Stewardship act — "ensuring the stability of the helium market." The Violence Against Women Act was renewed, but only after a majority of Republicans voted against it, a rare instance of letting the full House decide on something that the public favors. Just recently, they rushed through a change to help frequent air travelers — i.e., themselves — by fixing a small part of the blunt budget cuts that are the result of their inability to compromise. Meal assistance to the elderly, Head Start for kids and other programs will continue to fall under the knife of sequestration.
On the economy, the Republican majority has been consciously trying to derail a fragile recovery. Their first big salvo was the debt ceiling debacle, which resulted in the lowering of the credit rating for the United States. With sequestration — which President Obama foolishly agreed to, thinking Congress would never go this far — the government has put a wheel-lock on a car that keeps trying to get some traction."