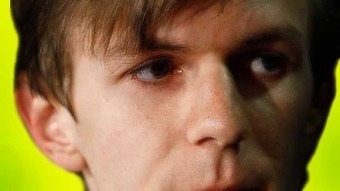 James O'Keefe is back in the news but this time he was not in control of the spotlight. As a result of a settlement, he has agreed to pay one ACORN worker $100,000. As part of the settlement, O'Keefe says he "regrets any pain" suffered by Juan Carlos Vera. Vera's lawyers said of O'Keefe's apology:
"Like everything O'Keefe does, it's half-assed and insincere."
Given remarks made on his website, it looks like a good call. There's a lot more to that story of O'Keefe and his so called "citizen journalism."