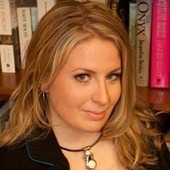 Blain makes a point right at the beginning of her tagline on Google+ to tell people she reads their comments. She tells us:
I think many people feel overwhelmed with Google Plus. They tried using the same social media techniques that they have learned on other networks and find that they are not getting any traction on Google Plus.
I feel a big reason behind that is that they are using the same automated techniques that allow them to post cross-platform to many different areas.
For example posting the same content on Facebook, Twitter, or Instagram all at the same time through tools like Hootsuite. You can see brands will post the exact same Facebook or Twitter message into a Google Plus posts often using the wrong functions like using an @ symbol instead of the plus mention used on Google Plus.