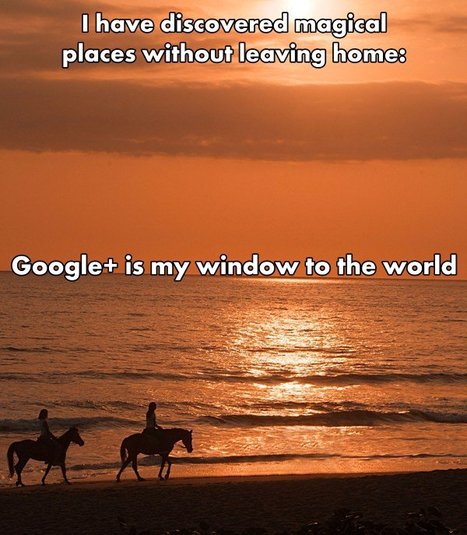 Thank you all! I never thought this would be such a popular webmag.
I'm glad if I have been able to shed some light on Google+ for my readers.
Curating all the interesting articles has been a joy and a privilege.
Why Google+?
The simplest way I can describe the difference between Facebook and Google Plus is that while Facebook helps you to keep in touch with the people you already know, Google+ helps you to get in touch with the people you want to know.
Welcome to follow me on Facebook, Google+, Twitter or Pinterest:
Just Google Jaana Nyström... :-)