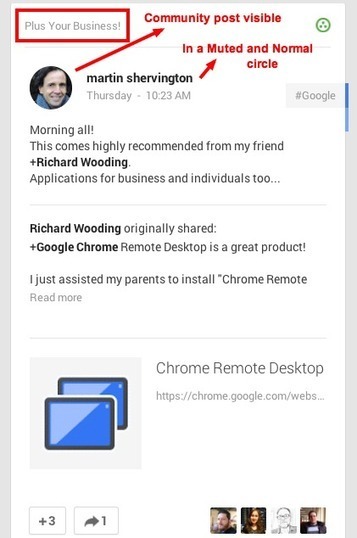 There has been a change in the Google+ circle visibility recently:


Before it used to be like this:

Person A is in two circles: One is muted and the other one shows standard amount of posts in the Home or All stream. A's posts showed in the stream, so the "louder" circle won.


Things have changed:

Person A is in several circles, one of them is muted.

No normal posts show up in the Home stream with one exception: Community posts.