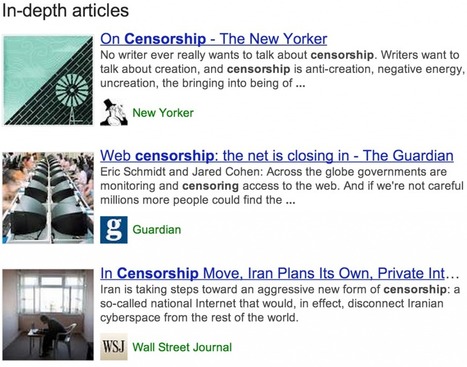 Google today announced that "In-depth Articles" are to be featured in Search.
The Official Google Webmaster Tools blog today announced that Google is beginning to roll out a new feature in Search (US first) that will highlight "in-depth articles" on certain broad topics.
When someone searches for a person, thing, or general subject, Google's algorithm may now show them a special set-apart listing of several authoritative articles on the topic.