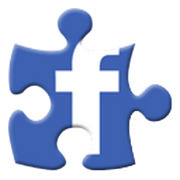 If you have a technology addiction, I can almost guarantee it will be one of two things.
1) A social media network (most probably Facebook), or a
2) mobile device.
Walk down the street and you will see people peering into small screens whether stationary or moving and I would warrant that one in two would be checking Facebook .
Social media marketing is quite often associated with building Facebook likes and many businesses think that this is the beginning and the end of the social media marketing adventure, activities and tactics.
The reality is that content is where you should be starting as you start the social media marketing journey.
Just tweeting a phrase or updating a Facebook page with a "sales" message is not what social media is about. You need to add value to people's lives.
Social media marketing requires a new way of marketing thinking and philosophy.
Read more from Jeff Bullas. . . http://goo.gl/OzDIV
Learn More about Facebook Marketing . . . http://goo.gl/SXdP9