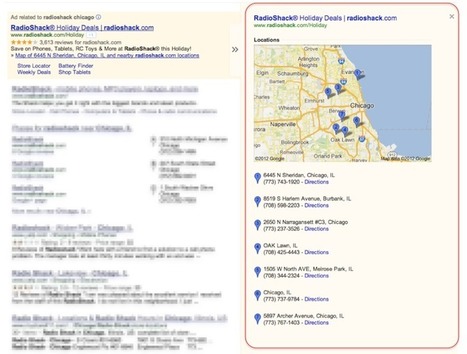 As I've chronicled on several occasions, Google has a vested interest in getting people to click a paid result instead of an organic result.
Linda Adds: Also check out the official Google blog post at: http://adwords.blogspot.com/2012/11/get-local-in-time-for-holidays-and.html
See: 3. Larger, more useful maps - Location extensions on desktop and laptop computers will now appear with a larger, more engaging map panel that will replace the current expandable map. When the location extension address is clicked, this new map panel appears to the right of the top search results.