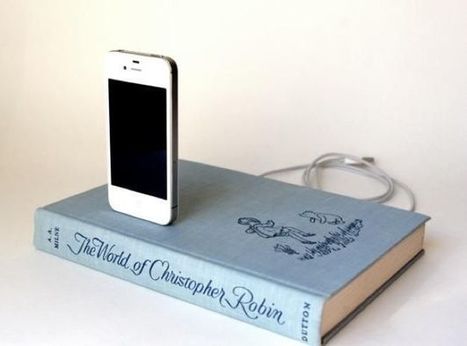 Read 'Book Chargers cleverly hide your iPhone dock in a vintage hardcover book' on Digital Trends. If you're not one for the shine and gloss of typical...
__________
This article is featuring a line of products (see link in article).
When I looked at the referenced product page, I couldn't help but think that anyone could do this with a little bit of thought!
Wouldn't this be a great decor item in a kid's room?A parent /child project could create a tactile experience that provides an engaging tactile and visual engagement with books with the added bonus of connecting paper-based books and digital books in a positive way.
I've got just the place in the family room where a stack of books will certainly add a lot more character(s) to the room than the dangling charger wires currently there!