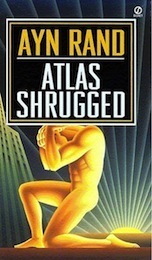 Flavorwire: Cultural news and critique from Flavorpill..
"After it was revealed that Paul Ryan was a longtime Ayn Rand fanboy, reporters, critics, and the general public had a literary field day. Out came in-depth analyses of how Ryan's fiscal policies were akin to Randian philosophies, and what character he would play in Atlas Shrugged. It all got us thinking about other political candidates and their literary preferences."
___________
Does our literary expertise put us in a position to draw any insightful conclusions about the "favorite books" of 10 contemporary politicians?
How many of these books are and are not popular titles on school assigned reading lists?
Any surprises?