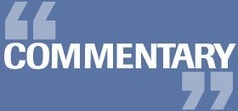 Students learn best with a curriculum that reaches across many disciplines, including the sciences and the humanities, writes Kenneth Wesson.
__________
ST2REAM? I'm fascinated by this new (to me) take on the conversation that has resulted from the adoption of the phrase "STEM education."
I enthusiastically, leapt at the improvement made by the proponents of replacing STEM with STEAM in order to include the ARTS. Well sort of leapt. I did think that the acronym recalling not future technologies but past technology of steam was "unfortunate" in it's pointing more to the past than the future.
I did not leap however, because STEAM is a point for our side so much as because it makes an important point about what it really takes to produce well-educated graduates. My point having always been that Information without wisdom isn't enough.
So, when I saw the title of this article leapfrogging past STEM to ST2REAM I was intrigued; thinking perhaps that a further refinement in the concept of what a well-designed 21st century education program ought to look like might be in the works.
I must admit that (spoiler alert) ALTHOUGH I CAME TO APPRECIATE THE BASIC POSITION OF THE AUTHOR BY THE END OF THE ARTICLE, I was a bit put off by how the argument was made. Giving credit to science, technology, engineering, and mathematics with a series of cherry-picked opinions seemed almost proof that the author had not spent enough time studying history and the arts. My initial thoughts were that if he had, he might not have suggested that "Columbus' historic trans-Atlantic journey in 1492" was proof enough that science has "done good" and therefore would benefit other curricular area studies.
His point being that science should be mentioned in social studies classes. I agree. As I also agree that social studies ought to be mentioned in science classes.
Because history tells us that Columbus....
- may have received undue "credit" for being the first to discover the real world. A controversy that continues to rage today among those recognizing the damage done to native peoples and cultures by his arrival and among those who still think that Amerigo Vespucci or the Nordic peoples or even the Chinese had been there prior to Columbus and that in any case, they all "discovered" that the new world had already apparently been discovered by perhaps millions of people already living there.
- may not have had the purest of motives for his "grand discovery" having made clear indications that the native populations.
"From his very first contact with native people, Columbus had their domination in mind. For example, on October 14, 1492, Columbus wrote in his journal, 'with fifty men they can all be subjugated and made to do what is required of them.' These were not mere words: after his second voyage, Columbus sent back a consignment of natives to be sold as slaves." (see: http://www.understandingprejudice.org/nativeiq/columbus.htm)
But, he apparently did have pretty good technology.
Though the author draws excellent conclusions about the advantages of cross curricular studies, and I might also suggest cross-cultural studies, his initial references to the benefits of STEM education using Columbus is as much an example of the shortcomings of his own apparently STEM-heavy education. A point he might well have intended making. However, he does not close his example of the benefits of STEM-alone education by pointing out the very kind of "additional understanding" that would be an immediate benefit of his ST2REAM proposal.
I do appreciate the author's recognition that science integration into other curricular areas would enhance the "truths" of those other content areas. But, if I'm not mistaken, I don't think I saw a single mention of the value to science education that might result from the bringing the truths of history and other curricular areas to the study of science.