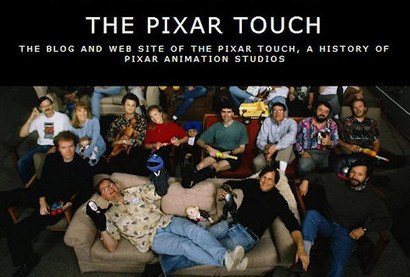 Pixar story artist Emma Coats has tweeted a series of "story basics" over the ...
__________
How many students (or teachers) haven't seen and probably loved a Pixar film? I remember when I first saw the shorts, "Luxo" and "Geri's Game." Wow! what very cool animation and incredible storytelling. And of course the list of full-length films have entertained both children and their parents as they somehow reached both audiences at different levels.
I'm wondering what those of us who teach the literature of well-told stories can learn from those who really know how to "show" a well told story.
This article rephrases some quite standard writing advise, but does so with a new turn. It builds the bridge from known visual stories to the elements of all great stories.
It starts with references to stories we tend to know and love and provides insights into the guiding principles behind all great stories.
What would happen if we used this list in conjunction with a Pixar video to encourage our students to see and reach an "ah ha!" moment of deeper appreciation for the structures behind their favorite stories. I'd follow that exercise with a viewing of one of Pixar's lesser known shorts such as "Luxo"(http://www.youtube.com/watch?v=Hrnz2pg3YPg) or "Geri's Game" (http://www.youtube.com/watch?v=vS2fRUP8zJ8).
What if we split a class in half and then each half into smaller groups of three or so and had each small group in one half use "Luxo" while the groups in the other half use "Geri's Game" to see how many examples of the Pixar story rules they could find in each short video? My guess is the room would be abuzz with "ah ha" moments!
And, then when the joy of "seeing between the lines" of a well told story was at its apex, I'd throw in a really short text-based story to "see" if the rules applied there as well. I don't know something like "The Gift of the Magi" for example.
By the way, here's an interesting website that illustrates the Pixar rules with, of all things, Legos!
http://slacktory.com/2012/07/pixar-story-rules-illustrated-by-icanlegothat/
By the way, if you hadn't seen "Luxo" or "Geri's Game" before and you enjoyed them, you can see all of Pixar's shorts at: http://www.pixar.com/short_films/
Enjoy some great visual storytelling!