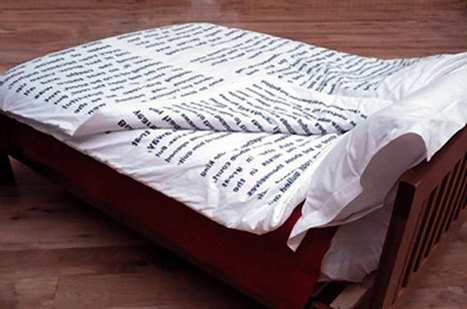 'Bedtime Stories' proposes a different take on reading in bed which will please book and cuddle-lovers alike.
_____________
Well, the concept is intriguing that's for sure. Not entirely certain why the "pages" turn from left to right.
Yes apparently there are pages to turn.
I kind of wonder what it might look like with simulated highlighting and marginalia.