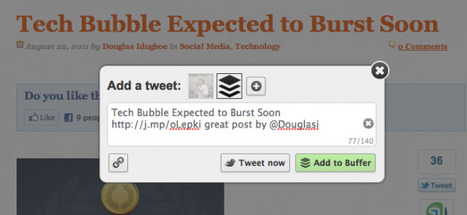 Recently Twitter introduced their own URL shortener. At first sight, there is actually nothing incredible about this you would think. When last week TheNextWeb's Zee took a look at all their analytics he was struck by the facts. Twitter is by far the highest referrer of traffic.
And then I took a look at our own blog and the picture was very similar. T.co is the biggest referrer in terms of clicks. Although a few people claimed that Twitter might be losing some its edge is clearly proven wrong. On the contrary Twitter continues to be one of the most important drivers of visitors to any site.
How can you leverage Twitter traffic?
Via
Martin Gysler