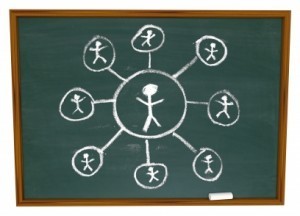 One great way to get more fans for your Facebook fan page, and make it easier to manage your social networking, is to link your Facebook fan page and Twitter profile.

There are several options for cross-posting between the two sites. In this post I'll show you how to set up your Facebook fan page so that your status updates are copied over to Twitter — and include a link back to your fan page at the end of each update.
The benefit of this approach is that your Twitter followers will visit your fan page, and hopefully "like" you there (especially if you're setup with a welcome page that encourages visitors to "like" you to access your content on Facebook). So it's a great way to build your fan base on Facebook.
You can use this strategy in combination with other management tools (like Hootsuite), since this will only post one way and between the specific linked accounts, Facebook to Twitter. Just remember once you've set it up, your Facebook status updates will go to Twitter automatically so you don't want to schedule an update for both places or it'll show up twice on Twitter (once as scheduled through your tool, and once when Facebook sends it over)...
Via
Martin Gysler