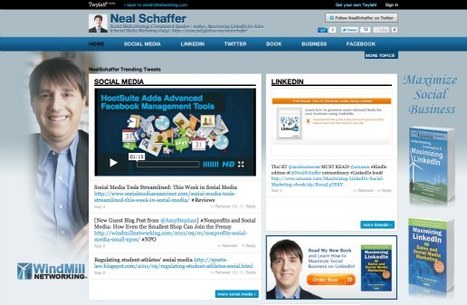 Tywlah is something I use and love. If you are a marketer and you use Twitter, you should be on this amazing site. The owners, Eric and Kelly Kim are the most wonderful, caring and brilliant people. Can you tell I love this?
Here's an excerpt from Business 2 Community
Every person or business has probably had that "Aha!" moment when they see their tweet show up in a Google Alert.
My input:
This happens to me more than once a day!
Of course, with Google Realtime Search probably relaunching with Google+ data to replace tweets, your tweets may not appear on Google but are still being indexed by all of the other search engines. Every time you tweet, there is a chance that your message will be retweeted or even linked to, but a majority of the time your tweet becomes a fleeting piece of data that is lost in time and buried together with the billion other tweets that exist.
Many businesses, through proactive content curation and a social media strategy that guides them into becoming the resource for their industry by sharing a lot of content, send out a lot of tweets on a daily basis. Is there a way that these tweets can somehow be used in a way to not only better brand their Twitter presence but also receive some SEO benefits?
Yes, there is. And it's a service that you might not have heard of but should be signing up for if you're excited about the prospect.
It's called Twylah.
http://www.business2community.com/social-media/twitter-seo-think-twylah-057316
Via
janlgordon