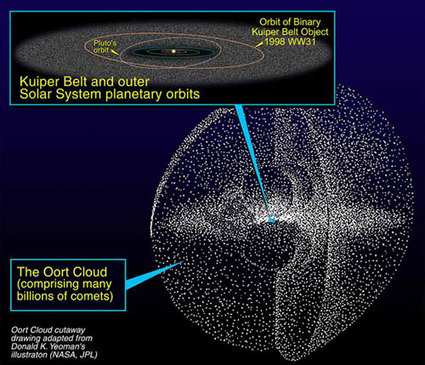 We tend to think of interstellar journeys as leaps into the void, leaving the security of one solar system to travel non-stop to another.
This is the idea of the "generation ship", a concept that generations would succeed one another on board of a gigantic ship that would cruise for hundreds of years to far away stars.
But there is another way. Why not start by colonizing the edge of our solar system, aka the Oort Cloud.
Fasincating read.