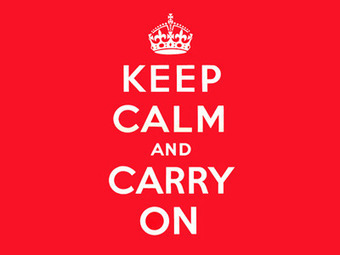 By Kevin Michael Grace
"Gold was down (at press time) $33.60 (-2%) for the week to $1,643, and silver was down $0.57 (-1.8%) to $31.73. Reuters commented, "Gold has lost around $50 an ounce since late February after a strong run of US economic data dashed hopes of further US monetary easing. A recent drop of volume also reflects waning investor interest in the gold trade."
"According to Carlos Perez-Santalla of PVM Futures, "With the perception that the major economies of the world have their affairs under control, precious metals remain under some pressure." Perception, eh? Is everyone on antidepressants?
"We know that IMF chief economist Oliver Blanchard remains unmedicated. He said Tuesday, "Things have quietened down, but there is a very uneasy calm. I have a feeling that at any moment things could get very bad again."
"Specifically, in the event of a Eurozone-country default, "It is possible that other Euro area economies would come under severe pressure as well, with a full-blown panic in financial markets. Under these circumstances, a breakup of the Euro area could not be ruled out. This could cause major political shocks that could aggravate economic stress to levels well above those after the Lehman collapse." In other words, Great Depression II..." click over for the rest.
{hat tip to Peter Grandich at http://grandich.com }