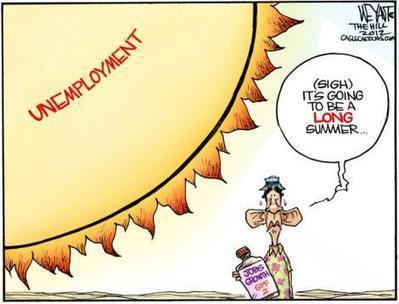 To me, yesterday was just another day of engineered price rigging in the precious metal markets...hidden behind the skirts of a manufactured rally in the dollar index.
from Ed Steer:
"... But, having said that, today's COT report should be interesting, as JPMorgan et al certainly improved their positions...and the Commercial net short position should show a significant decline. The only unknown is whether or not the price declines in both gold and silver during the reporting week...the cut-off was on Tuesday at 1:30 p.m. Eastern...were enough to reverse the big price rises that occurred during the three days before the Independence Day holiday.
"During that rally, JPMorgan et al were doing the usual...either going short against all comers, or selling long positions at a profit. The intended effect of both was to cap the rally...and it was very successful. Was that position entirely reversed in the four business days after the July 4th holiday? Did JPMorgan cover all its shorts [at a profit, of course]...and did the small traders go long once again? I know that silver analyst Ted Butler is more than anxious to find out...and so am I.
"If I had to bet a dollar, I'd say we saw the lows in both gold and silver for this particular move down yesterday...and it's always what happens in the ensuing rally that we wait for. Will 'da boyz' pull the usual stunts like I spoke of above...or will JPMorgan stand aside and not go short against all comers...and will Ted Butler's raptors not sell their long positions?
"If they decide on the latter course of action, then you can pick a very large closing price for all four precious metals. If they decide on the former course of action, then we'll see the 'same old, same old'. ..."