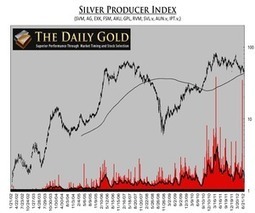 "WHOLESALE U.S. Dollar gold prices slipped 0.4% from new 11-month highs in London trade Friday morning, dipping beneath $1790 per ounce as European stock markets crept higher.
"Wholesale silver bullion prices eased back below $35.00 per ounce – but also held 1.1% up for the week – as commodities held flat and major-economy government bonds ticked lower.
"The Euro currency held above $1.30 despite a sharp drop in Germany's industrial orders data.
"Latest US jobs market data were due just ahead of the start of New York trade, with analysts expecting on average a rise of 113,000 last month from August.
"The labour market needs to improve for QE3 to end and, if it does not improve as the Fed wants, other [monetary policy] measures will be introduced," reckons Standard Bank strategist Steven Barrow.
"If the third round of quantitative easing leads to further weakness of the US Dollar, [other] central banks may be prompted to switch more cash reserves into gold," says Evy Hambro, co-manager of the UK's giant Blackrock Gold & General mining-stock fund.
"The chart of Dollar gold prices, says a new report from Hambro's team, "has turned decidedly bullish with the 50-day moving average rising above the 200-day moving average.
"The last time this happened was in February 2009…shortly after the implementation of QE1. Then, gold was $900 and never looked back. Should we witness a similar rally, prices would be taken to $2,400 by midsummer next year. ..."