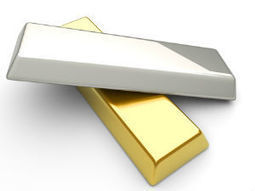 Wholesale prices to buy gold rose to 7-session highs in London on Thursday morning, touching $1726 per ounce even as new data showed US employment rising at its fastest pace since February.
Adrian Ash writes:
"Two-thirds of Chinese businesses reporting quarterly results to the stock market have seen a sharp rise in unpaid bills according to the Financial Times.
"The People's Bank of China has this week pumped a record $60 billion-worth of liquidity into its domestic money market.
"Gold has been finding support on approach of $1700," says today's note from Standard Bank's commodities team.
"Our Standard Bank Gold Physical Flow index has risen substantially in the past few days," says Standard, with demand to buy gold in Asia and India "pick[ing] up."
"Looking further ahead, and "supported by the continual income growth of [China's] emerging middle-income class, investment as well as gold products will benefit," says Albert Cheng, managing director for the Far East at market-development organization the World Gold Council. ..."