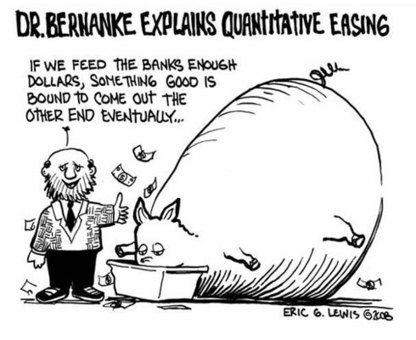 David Galland writes:
"Though Webb's analysis was excellent, it was near the end of his presentation, when he got into his reasons for moving his trading business to Sweden, that the audience visibly sat up in their seats. So much so that when he ran over his allotted time and the moderator tried to gently urge him from the stage, members of the audience began shouting out to let Webb continue.
"The reason for his move to Sweden, you see, is that Webb has carefully studied recent court cases and regulatory rulings. Taken together, it is clear that we as individual investors have lost pretty much all the important protections against brokers and bankers making off with our funds á la Corzine at MF Global. Thus, even though no one disputes that MF Global shifted funds from segregated accounts to cover losses elsewhere in the business – the new regulatory and legal regime makes that perfectly okay. So, no, Corzine isn't going to jail. And yes, it means your money is not safe in any US financial institution.
"Making matters worse, Webb pointed out, the pyramid of derivatives hanging over the world's financial institutions is now greater than $600 trillion (I think that was the number, but maybe it was $600 quadrillion – at this point, does it really matter?). As a consequence, these institutions are at risk of getting wiped out in the literal blink of an eye.
"What's an investor to do to protect themselves? While I am only skimming the surface in this piece, solutions suggested by various faculty members typically revolved around diversification. If you do nothing else, spread your assets among various accounts, including placing funds outside of the US (Canadian banks were mentioned) and diversifying into real estate, metals, etc. In Webb's case, he picked up his business and moved to Sweden where the game is not rigged as it now is in the US. ..."