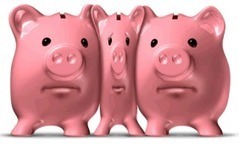 The American spirit is rooted in the belief of a better tomorrow. Its success has been due to generations of men and women who toiled, through both hardship and boom times, to make that dream a reality.
But at some point over the past several decades, that hope for a better tomorrow became an expectation. Or perhaps a perceived entitlement is more accurate.
It became assumed that the future would be more prosperous than today, irrespective of the actual steps being taken in the here and now.
And for a prolonged time - characterized by plentiful and cheap energy, accelerating globalization, technical innovation, and the financialization of the economy - it seemed like this assumption was a certain bet.
But these wonderful tailwinds that America has been enjoying for so many decades are sputtering out. The forces of resource scarcity, debt saturation, price inflation, and physical limitswill impact our way of life dramatically more going forward than living generations have experienced to date.
And Americans, who had the luxury of abandoning savings and sacrifice for consumerism and credit financing, are on a collision course with that reality. Like the grasshopper in Aesop's fable, they have partied away the fair seasons and winter is now on the way, which they are not prepared for.
The prudent thing to do here would be to have an honest, adult-sized conversation with ourselves about our level of (un)readiness and how best to use the resources and time we have left while the system still works more or less the way we're used to. There are certainly strategies and steps we can take in the here and now to best match priorities to needs, and meet the future as prepared as possible. ...