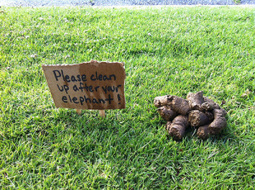 Is there a better phrase to describe modern government than "a seedy circus which is perpetually in debt?" It is perfect.
Government is exhausted. It, like Whipsnade's circus, is out of resources, ideas and solutions. Government has painted itself into a fiscal and financial corner from which there is no escape.
As a result of its profligacy, government is no longer able to sustain itself. That is the real reason for the Fed's quantitative easing program(s). Taxes and traditional government bond sales no longer provide enough money to run the monster. QE, more properly described as counterfeiting, is a euphemism to disguise the insolvency of the government. Without the Federal Reserve, government would have to pare down dramatically. There is not enough money to meet the levels of military spending, social spending, entitlements, debt service and other commitments. ...