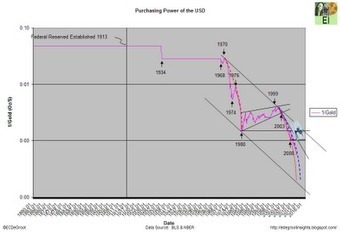 "Sorry, but that's how this game is played.
Global currency devaluation has been holding equities in a depressionary box and coddling the illusion of economic growth since late 1999.
The purchasing power of the US dollar has been sliding hard since 1934 (see chart 1)"
His charts are worth a look. Click over for the rest.