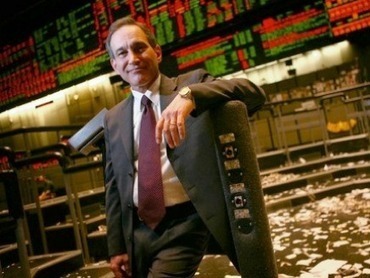 King World News interviewed the always fun to watch Rick Santelli.
Here's a snippet:
"In terms of our country, with all of the debt we have, to service this debt at these fairly low interest rates, should those rates start to go up because the government has to compete for investor dollars, when those costs go up, all of the sudden we're going to have to borrow more and it becomes a downward spiral."
"Santelli also had this warning for investors and traders in the bond market and those who may need future financing for themselves or their businesses: "If you see a big rally that pushes interest rates down, I would fade that. I think interest rates are getting close to the lowest levels we're going to see for the next generation. So I think in any endeavor in life that you need financing or credit, start thinking along those lines.""
[click over for the rest]