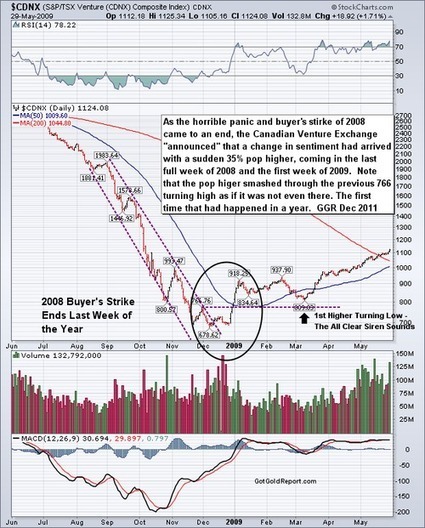 HOUSTON -- Sometimes a thought can be distilled into a single chart. That is exactly what we shall do in this very short holiday offering.
"So, in our simple way of looking at the market for small, thinly capitalized and lightly traded junior miners, we are being given a fantastic buying op. The second best one ever. We are, right now, in the midst of what we here in Texas call "a bird's nest on the ground." (Meaning the easiest of easy pickings.)
"But now hear this, Vulture Compadres, that fantastic buying op is not for the mealy mouthed, squirmy cowards among us. It is likely not for those expecting instant gratification, either."