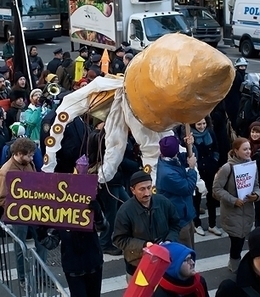 From Ed Steer: "The U.S. Mint had another sales report yesterday. They sold 12,500 ounces of gold eagles...500 one-ounce 24K gold buffaloes...and no silver eagles. Month-to-date so far, the mint has sold 32,500 ounces of gold eagles...9,000 one-ounce 24K gold buffaloes...and 1,356,000 silver eagles....
"BIG GOLD editor, Jeff Clark, passed around this comment from Richard Russell yesterday..."The preferred position is no stocks, gold, and 10 ounce silver bars, with some cash for practical purposes. We are headed for uncharted waters and in time all central bank created currencies will be crushed. Gold is the only currency that is not someone else's liability, and it should be accumulated....The ease with which the Dow cut through the 12,000 level and back into the 11,000 area was I thought ominous. Instructions: Be out of ALL stocks including mining stocks if you've not done so already. As I see it, the bear market is now continuing from where it left off in 2009. I expect the Fed to start printing again within the next few months. I see major danger ahead and a further collapse in housing prices."
....
"Despite the fact that the world's financial system is teetering on the edge of collapse, it's obvious that the 'powers that be' can still do whatever they want, whenever they chose to do so."
[Something to definitely chew on, don't you think?]