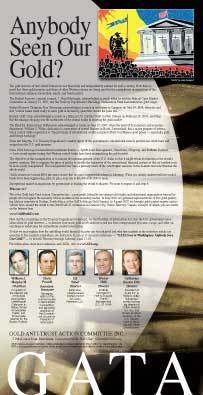 "Americans seem ready to forfeit their most basic civil liberty -- actually, all their civil liberties -- without a whimper.
"By a vote of 93-7 the Senate this month approved a military appropriations bill empowering the government to designate any U.S. citizen within the country as a terrorist and to have the military hold him indefinitely without trial and without the right to habeas corpus, the right to be brought before a court for a judgment on the legality of one's imprisonment.
"In effect the legislation is a declaration of martial law throughout the country."