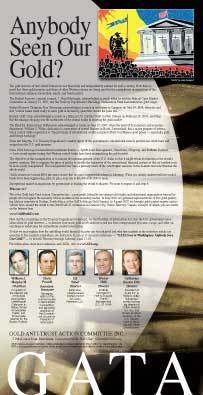 "But now that another news organization has finally gotten off its lazy butt, I'll tell it again: Under former Treasury Secretary Hank Paulson, confidential government information was regularly leaked to select people on Wall Street.
"As I've explained many times before, the Post got hold of Paulson's telephone records back in 2009. And the phone logs show that Paulson, the former head of Goldman Sachs, regularly spoke with influential people on Wall Street with whom he shouldn't have been communicating. These phone calls could have been -- let's use the word "enriching" -- for the recipients."
This is why the little guy, the lone desk jockey, is little more than an salmon try to swim up Niagara Falls.