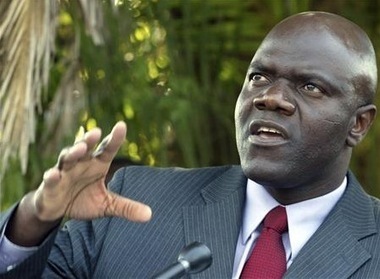 Zimbabwe administration wants all foreign-owned mining houses to list in the Zimbabwe Stock exchange and terminate all offshore banking to improve the liquidity situation.
Currently, only two foreign mining firms - BNC and Falcon Gold - are listed on the ZSE with Zimbabwe Platinum Holdings and Caledonia Mining Corporation being listed on the Australian Stock Exchange and the Toronto Stock Exchange, respectively.
Another major gold producer, Metallon Gold, is listed on the Johannesburg Stock Exchange.
Deputy Prime Minister Arthur Mutambara told a mining stakeholders' forum that it was unacceptable for mining houses to have primary listings and bank money elsewhere other than Zimbabwe.
"All mining companies must have a primary listing in Zimbabwe then secondary listing on JSE or London," Mutambara said.