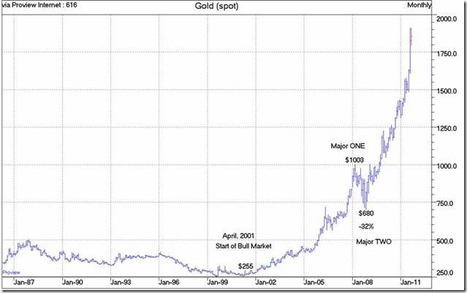 You know I have great respect for Alf Fields both as a master of his methods (there are very few) but also for having a mercantile sense which cannot be taught. You know of his accuracy during the two major bull markets for gold.
I fully agree with Alf on the potential of the next move. I feel confident the accordion chop that Kenny points out did complete itself on the day of the longest predicted period of consolidation.
I see gold headed into the $2000, but only as another steep on its way to Alf's number.
Respectfully,
Jim
The Skinny:
"Once this correction has been completed, Intermediate Wave III of Major THREE will be underway. This should be the largest and strongest wave in the entire gold bull market. The target for this wave should be around $4,500 with only two 13% corrections on the way."
KEY
Click over the read the keynote. Interesting read.