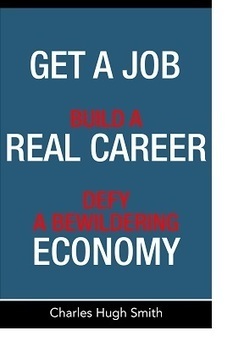 It seems likely that significant capital inflows are helping prop up asset valuations in the U.S.


Nobody really believes the official narrative that the "recovery" is powering the remarkable strength of U.S. stocks, bonds and real estate. The real Main Street economy is quite obviously struggling, outside the energy and Federal government sectors, and so many see the Federal Reserve's free money for financiers (a.k.a. quantitative easing) bond and mortgage-buying programs as the real reason bond yields have declined and stocks have soared.
This view has the strong merit of relying on the basics of supply and demand: if the supply of nearly free money expands while the quantity of stocks, bonds and real estate shrink, remain stable or expand at lower rates than nearly free money, the flood of liquidity will push the price of assets higher. ...